Disco Dodgeball Remix coming to Switch on May 22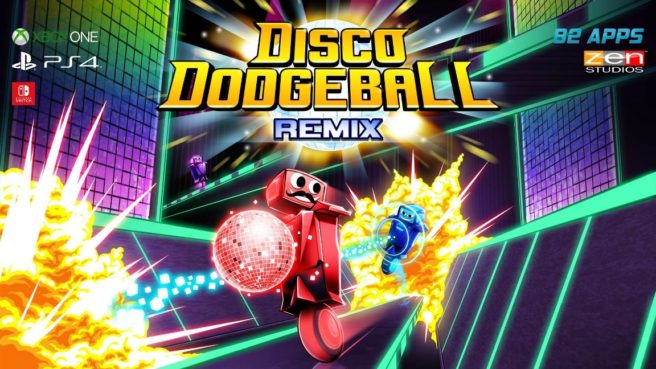 Disco Dodgeball Remix is coming to Switch, Zen Studios announced today. A release is planned for May 22 via the eShop. On PC, the game has a dedicated fanbase and has received quite a bit of attention from popular YouTubers.
Zen Studios recently announced a publishing initiative to bring some of the best PC titles to other platforms. Disco Dodgeball Remix will be the latest example of that, with more projects to be announced in the months ahead.
Here's what to expect from Disco Dodgeball Remix:
A ridiculously awesome physics-based sport-type-thing, Disco Dodgeball Remix offers up a crazily intense mix of arena-based first-person shooter and classic dodgeball—all played by killer robots whose lethality is only surpassed by their quirky charm. Combatants throw glowing dodgeballs to one-hit-kill their opponents and complete team objectives, using a wide variety of powerups and trick shots—all with skateboard-style movement and a pulsing dance club aesthetic.
We have a trailer for Disco Dodgeball Remix below.
Source: Zen Studios PR
Leave a Reply