Dragalia Lost – Chapter 25: Proof of the Pact (Part One) and Primal Zodiark's Trial live now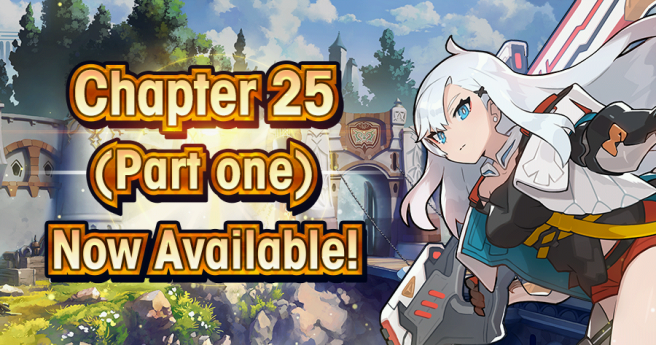 Some new content has just come to Dragalia Lost in the form of a main campaign update, a new Primal Dragon Trial and more. Check out the details on these events below the break:
Part one of Chapter 25: Proof of the Pact was added to the main campaign on April 24, 11 PM PDT! The Auspexes take on a trial to obtain the power of creation. Meanwhile, during a battle with Xenos, the prince sees the beginning of a new world—one willing to sacrifice all others in order to come into existence… And only a pure heart has the power to stop it! This is the start of Dragalia Lost's penultimate chapter, so don't miss out!
The latest entry in a series of high-difficulty quests, Primal Dragon Trials, became available on April 24, 11 PM PDT. Challenge the Shadowwyrm Zodiark with his primal might restored and use the rewards to craft and upgrade new 6★ shadow-attuned weapons!
The Kaleidoscape has been updated in several ways. New floors, a level-cap increase, new items, bosses and more have been added to the mode. Check the full details on all these additions here.

Up to four players with four adventurers each (up to 16 adventurers in total!) can battle together in the Resplendent Refrain raid event revival! Take on event-specific quests to defeat the shadow-attuned raid boss and earn rewards! An adventurer, Elias, will join you during this event. Increase your friendship with him to permanently add him to your roster. You can also collect blazons and emblems to get the dragon Maritimus. The event will run until April 28, 10:59 PM PDT. The event's epilogue will then go live from April 28, 11:00 PM PDT to March 5, 10:59 PM PDT.

The 5★ dragons AC-011 Garland and Ramiel can now be unbound up to 5 times. You can check out these dragons' new unbound stats here.
Leave a Reply