Dragalia Lost – December 24, 2021 current events
Posted on December 24, 2021 by Elias in Mobile, News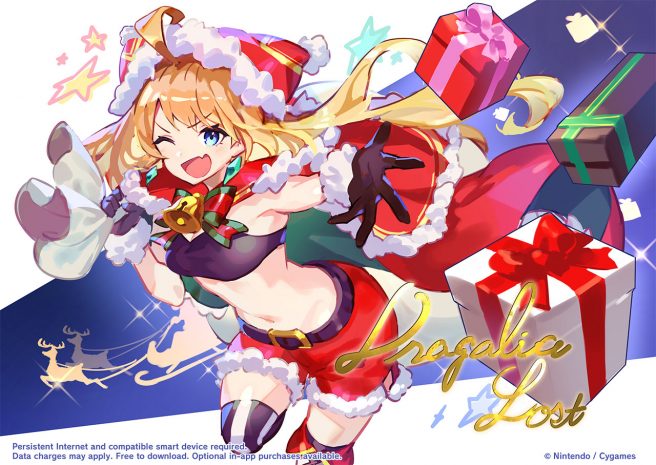 Check out the latest happenings in Dragalia Lost, as well as a short video about the year's end events coming to the game after the break:

The automatic update to version 2.15.0 of

Dragalia Lost

was applied around Dec. 23, 7 PM PT. We will be sending all players a Tenfold Summon Voucher to celebrate the update!

Primal Midgardsormr's Trial debuted in

Dragalia Lost

on Dec. 23, 10 PM PT. Challenge the Greatwyrms with their primal might restored and use the rewards to craft and upgrade new 6-Star weapons!

A limited-time event revival, A Sweeping Retrospective, started Dec. 23, 10 PM PT! Play event-specific quests to get drop rewards and aim to complete endeavors to get rewards like lucky letters!

The Dragalia Lost team wishes you a very merry Dragonyule! We sent out a gift of 1 omnicite to show our gratitude for your continued support. We hope that it comes in handy as you continue your adventures!

Lucky letters arrived in

Dragalia Lost

on Dec. 23, 10 PM PT. Test your luck in the new year! If you collect lucky letters and log in after Dec. 31, 10 PM PT, you can get randomly selected items.
A video about the year-end events coming to Dragalia Lost was released on the Nintendo Mobile YouTube channel on Dec. 23, 10 PT. Check it out to see how #DragaliaLost is ringing in the new year!https://t.co/cpzgMgiVWH pic.twitter.com/nuzhcoKCbk

— Dragalia Lost (@DragaliaLostApp) December 24, 2021
Leave a Reply