Dragalia Lost – Echoes of Antiquity epilogue, Wedding Belles bonus event now live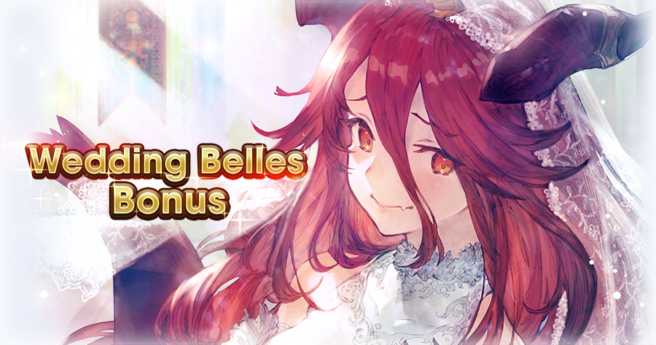 Cygames has confirmed that both a new epilogue for the recent Echoes of Antiquity event, as well as a new Wedding Belles bonus event are now live in Dragalia Lost.
Players can now enjoy the epilogue in-game, while the Wedding Belles event is set to grant login bonus summon vouchers once a day until June 30th for a max of eight days. More details on the event can be viewed below.
Until 

12:59 AM, Jun 30, 2019

, you'll get one Summon Voucher each day when you log in! That's a maximum of eight days, meaning you can get up to eight Summon Vouchers.

See below for details.

■Event Duration

1:00 AM, Jun 12, 2019

 to 

12:59 AM, Jun 30, 2019

Notes:

1. The log-in bonus will be sent to you every day after 1:00 AM when you log in.

2. Gifts sent as log-in bonuses can only be accepted for a limited time. If the gift isn't retrieved before it expires, it will be lost.
Leave a Reply