Dragalia Lost – Platinum Showcase, Water Focus summon showcase, and double drops/half stamina event live now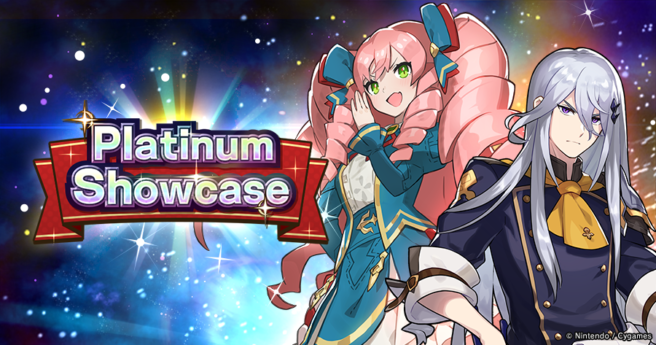 Dragalia Lost has added some new events, including a Platinum Showcase that will guarantee players a five star water-attuned adventurer after their tenth summon result. Featured in this event are the adventurers Valerio and Catherine.
There is also a Water Focus summon showcase going on that will only give water-attuned adventurers and dragons. Valerio and Catherine are also included in this, as well as the dragon pair Gaibhne & Creidhne.
Finally, a double drops and half stamina event is going on for certain main story quests. Double the prizes will be given to players who participate and stamina will be taken at half the rate as normal. The exact quests effected by this have been listed below.

The Imperial Onslaught (flame) double drops event:
During this event, drop rewards you can obtain from the Imperial Onslaught (flame) will be doubled!

■Event Duration
11:00pm PT, Jun 25, 2020 to 10:59pm PT, Jul 02, 2020
The Imperial Onslaught (water) double drops event:
During this event, drop rewards you can obtain from the Imperial Onslaught (water) will be doubled!

■Event Duration
11:00pm PT, Jun 25, 2020 to 10:59pm PT, Jul 02, 2020
Shadow-attuned adventurer upgrade event:
The following events that make it easier to upgrade shadow-attuned adventurers will be live for the duration.

・The drop rewards you can obtain from Shadowsteep Ruins will be doubled.
・Drop rewards you can obtain from Zodiark's Trial will be doubled.

■Event Duration
11:00pm PT, Jun 28, 2020 to 10:59pm PT, Jul 02, 2020
Water-attuned adventurer upgrade event:
The following events that make it easier to upgrade water-attuned adventurers will be live for the duration.

・The drop rewards you can obtain from Waterscour Ruins will be doubled.
・Drop rewards you can obtain from Mercury's Trial will be doubled.

■Event Duration
11:00pm PT, Jun 27, 2020 to 10:59pm PT, Jul 12, 2020
Double drops and half-stamina event for certain main campaign quests:
For the duration of the event, drop rewards you can obtain from chapters two and seven of the main campaign will be doubled on all difficulty levels and will only require half the normal amount of stamina.
This is your chance to play Very Hard difficulty and get lots of Tsunami Orbs, which can be used to unlock nodes on the mana spiral!

■Event Duration
11:00pm PT, Jul, 2020 to 10:59pm PT, Jul 14, 2020
Leave a Reply