Dragon Ball: Fusions dated for August 4 in Japan, Gohan and Trunks fusion revealed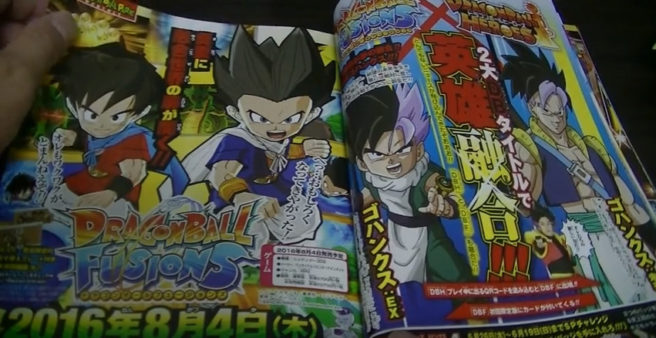 News from this month's issue of V Jump has started to emerge. The magazine has an update on Dragon Ball: Fusions, and confirms that the title is coming out on August 4 in Japan. Fusions has not yet been announced for other territories.
V Jump also reveals a new fusion between Gohan and Trunks known as "Gohanks". This is a collaboration of sorts between Fusions and another Dragon Ball game, Dragon Ball Heroes. There are two versions of Gohanks, and it's possible to have both fusion versions in each game.
Here are the details:
– To have Dragon Ball Heroes Gohanks in Dragon Ball Fusions: when playing Heroes, a QR code to unlock him in Fusions will appear, so scan it in Fusions
– To have Dragon Ball Fusions Gohanks in Dragon Ball Heroes: the first print incentive for Fusions contains a code card that can be inputted in Dragon Ball Heroes
You can see the latest V Jump scans below. They're unfortunately a bit hard to see, but they do show the Gohanks fusion and a look at the boxart and a New 3DS bundle.
Leave a Reply