Duke of Defense hitting Switch in early 2019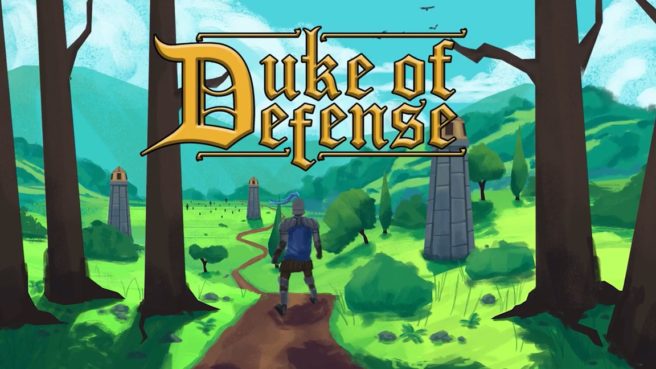 Developers Sebastian Nigro and Christopher Anselmo are teaming up with publisher Hitcents on their new game Duke of Defense. Thanks to the partnership, it'll pave the way for a Switch port.
Duke of Defense is a new action-driven tower defense game. We have more details and a trailer below.
Duke of Defense bestows the noble tower defense genre with combat, multiplayer, and wit. Discover a world brimming with humor, interesting characters, and adventure. Prattle on with cheeky villagers and egotistical wizards. Find yourself in a role more significant than a knight could ever dream of!

Slash goblins, ogres, wizards, and more with your trusty sword, roll through waves of enemies, and build towers as fast as you can. Reap the rewards of combat by collecting coins from fallen foes, but tread carefully so as not to get walloped on the field of action!

Brace for attack by fortifying your defenses using strategically-positioned towers, each tower more unique and specialized than the last. If you're a bit too claustrophobic for the traditional knight's helmet, venture to the store and browse the wardrobe. Upgrade your character as you advance through the story with a plethora of enhancements available within the skill tree. These abilities also apply in co-op mode, so everybody benefits! Unique towers, potent powers, 8-bit flowers, and as-yet-unannounced game modes ensure you'll be back for more. Oh my!

The whole experience is wrapped up in an unbelievable composition containing everything from sweat-inducing chiptunes to comedic ambience. The soundtrack currently features more than 10 songs, and will surpass 20 by the time the game is completed. Expect even more beeps, boops, noises, and songs with each update!
Duke of Defense is slated for early 2019 on Switch.
Source: Hitcents PR
Leave a Reply