Fairy Tail getting Photo Mode update next week, new characters and costume as DLC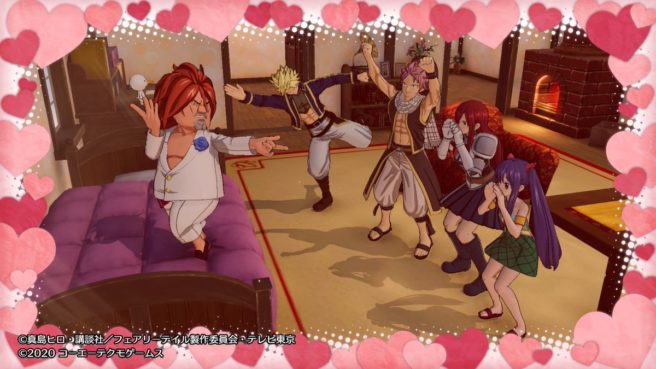 Fairy Tail will be receiving a Photo Mode update next week, Koei Tecmo and Gust have announced. It'll be made available in the form of a free update.
Also announced today is new DLC for the game. Lyon Vastia, Levy McGarden, Lisanna Strauss, and Elfman Strauss will be added as new playable characters. Note that Lisanna Strauss and Elfman Strauss are packaged together.
Lastly, on the same topic of DLC, there will be 48 pieces of costume DLC arranged into three sets. They are as follows:
– Animal final season (16)
– Variety (16)
– Special swimwear (16)
Here's a closer look at the upcoming DLC:
The new Photo Mode update and DLC all launch for Fairy Tail on August 6.
Leave a Reply