Famitsu offers a look at new abilities and bosses in Kirby Star Allies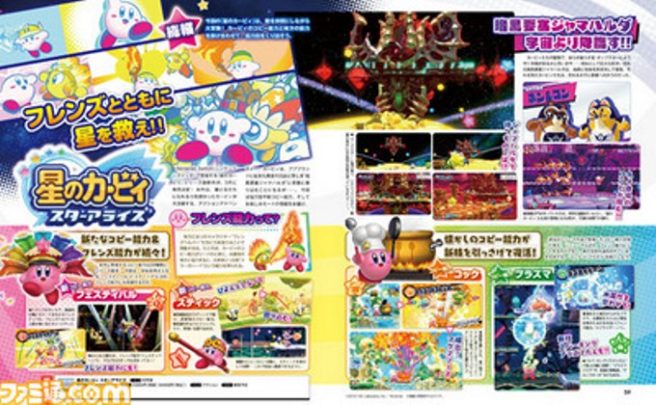 Kirby Star Allies is one of many games featured in this week's issue of Famitsu. In the magazine, new information is provided about the game.
First up, "Festival" and "Stick" are two new abilities are in Kirby Star Allies. Famitsu also confirms that the "Cook" ability is returning.
Pon & Con, originally from Kirby's Dream Land 3, will be featured in Kirby Star Allies as a boss. There's another new boss pictured towards the top of the page, but details are light at the moment.
We'll bring you the full details on Kirby Star Allies when Famitsu releases tomorrow.
Leave a Reply