Famitsu: Top 100 best-selling games of 2012
Famitsu published a listing of the top 100 best-selling games in Japan of 2012. Enterbrain compiled the data based on sales between December 26, 2011 and December 30, 2012.
Keep in mind that games bought directly on digital platforms are not included, nor are download cards purchased at retail. Titles bundled in with hardware are included.
The full lineup can be found in the graphic below: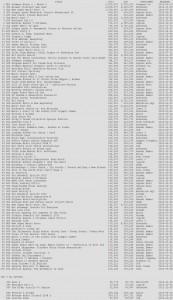 Leave a Reply