Fan recreates Pokemon Red to make it fully playable in Minecraft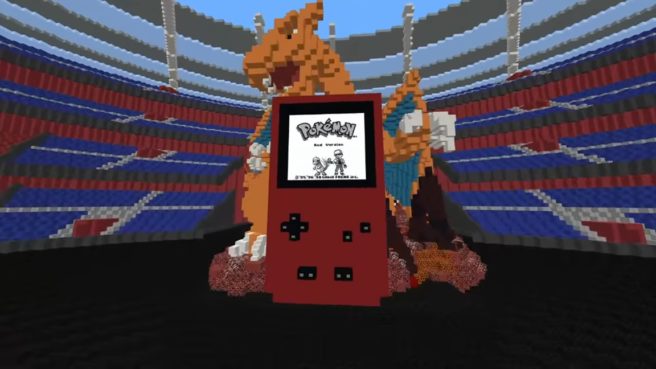 Mr. Squishy has managed to fully recreate the Pokemon Red experience in Minecraft. After working on the project for 21 months, he shared the fruits of his labor on Reddit this past weekend. We posted about something similar last year with FireRed, though this one is entirely finished.
357,000 command blocks were used here. It contains "all of the original game's features, along with a few iconic bugs." Since the project done manually, Mr. Squishy walked the equivalent of 2,832.89 kilometers in-game.
Minecraft fans can play Pokemon Red in the game through a realistic Game Boy. It's even possible to customize the color of the shell.
The download link for the relevant files is located here. Keep in mind that you'll need to roll back Minecraft a few versions in order for it to work.
Leave a Reply