February 2019 Nintendo Direct pre-orders roundup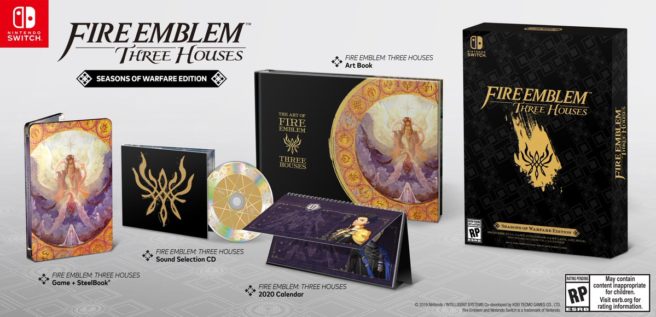 Update 3 (2/14): Added in Young Link, Ken, Daisy amiibo at Amazon. We'll also mention that the Fire Emblem special edition has sold out at Best Buy and GameStop now, but is up on Walmart.
---
Update 2: Amazon has very slowly started to update, beginning with Super Mario Maker 2.
---
Update: Added in Ken, Daisy, and Young Link amiibo for Best Buy (thanks Joshua A).
---
Original: Retailers are starting to take pre-orders for the games featured in today's Nintendo Direct. We'll round everything up in this post, and reservations can be placed at the links below.
Amazon
Super Mario Maker 2
Astral Chain
Fire Emblem: Three Houses
Dragon Quest XI S: Echoes of an Elusive Age – Definitive Edition
Dragon Quest Builders 2
Young Link amiibo
Ken amiibo
Daisy amiibo
Best Buy
Zelda: Link's Awakening
Super Mario Maker 2
Fire Emblem: Three Houses – Seasons of Warfare Edition [currently sold out]
Fire Emblem: Three Houses
Astral Chain
Dragon Quest XI: Echoes of an Elusive Age S – Definitive Edition
Ken, Daisy, and Young Link amiibo
GameStop
Super Mario Maker 2
Fire Emblem: Three Houses – Seasons of Warfare Edition [currently sold out]
Fire Emblem: Three Houses
Astral Chain
Dragon Quest XI: Echoes of an Elusive Age S – Definitive Edition
Dragon Quest Builders 2
Ken, Daisy, and Young Link amiibo
Leave a Reply