Fencer F: Advent Dark Force gets new Fairize screenshots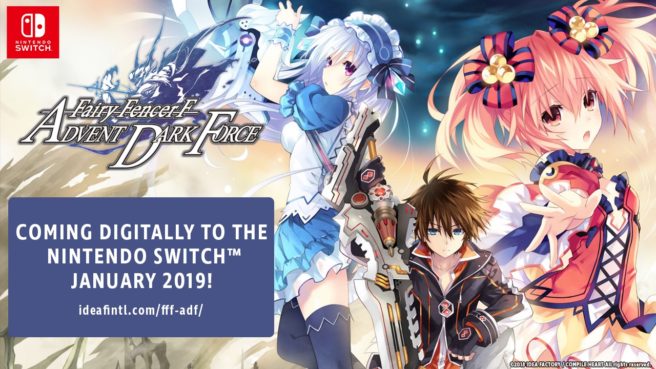 Idea Factory has passed along a new set of screenshots from Fencer F: Advent Dark Force on Switch showing the game's Fairize element.
Here's the information on that system:
When characters Fairize, they are transformed into a much stronger being where their attack and defense are drastically increased! When a character's Tension Gauge reaches a certain point, the color of the gauge will change to notify that the character can now Fairize. When your Tension Gauge gets too low during your Fairized state, your character will then go back to its normal state.
And the new images:
Fencer F: Advent Dark Force launches January 17. It will carry a 20% launch discount off the $39.99 price for the first two weeks.
Source: Idea Factory PR
Leave a Reply