Fire Emblem Heroes: Minerva and Maria's Battle summoning focus and Bound Hero Battle now live
Posted on October 11, 2017 by Andrew in Mobile, News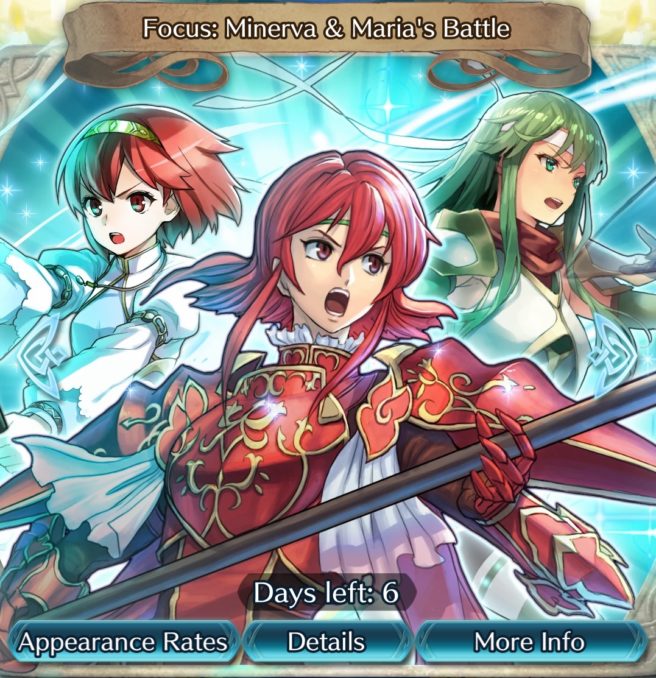 A new summoning focus and Bound Hero Battle are now available in Fire Emblem Heroes. The summoning focus is called "Minerva and Maria's Battle" and it features 5 star versions of Palla, Minerva, and Maria.
The new Bound Hero Battle event is tied in with this new summoning focus and you will be battling against Minerva and Maria in 3 difficulty levels (Hard, Lunatic, Infernal). Clearing each map can score you some orbs to collect.
This summoning focus & Bound Hero Battle will only be available until October 18th.
Leave a Reply