Fire Emblem Heroes reveals Feh Pass, new subscription-based service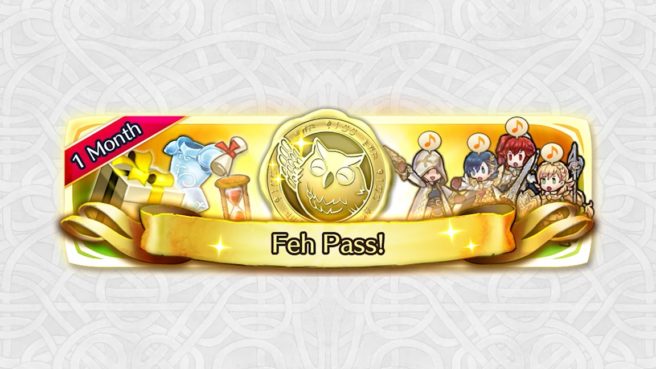 Fire Emblem Heroes will soon be introducing a new monetization method. Nintendo and Intelligent Systems have revealed Feh Pass, a subscription-based service.
Feh Pass includes access to Resplendent Heroes as well as a few different perks. Here's the rundown as to everything included:
Resplendent Heroes
– Dressed in the Resplendent Attire of Askr, Nifl, and other regions from Fire Emblem Heroes
– These Heroes have new visuals and voices as well as a boost of +2 to each of their stats
– Get two Resplendent Heroes per month
– Lyn and Cordelia are first up
– Get Lyn between February 5 and February 24
– Get Cordelia between February 24 and March 9
– Players will be able to purchase individual Resplendent Heroes not in their possession after the Hero's distribution period has passed, but need an active subscription to Feh Pass
– Starting in March, Resplendent Hero will be distributed to Feh Pass subscribers on the 10th and 25th of every month
Special Feh Pass Quests
– Provide valuable items such as Orbs or Heroic Grails in exchange for completing tasks
– Quests will be available twice every month
Expanded Summoner Support
– Form Summoner Support bonds with up to three Heroes instead of just one
Re-Act
– Return to the start of your previous turn if your Heroes have yet to act on your current turn
– Use Re-Act as many times as you'd like over the course of a battle
– Can't be used in Coliseum or Aether Raids
Auto-Start
– Automatically repeat a map until your stamina runs out
– Can be used in Training Tower, Tempest Trials+, and Forging Bonds
– In Tempest Trials+, Auto-Start will automatically switch teams
Feh Pass will be available after the Fire Emblem Heroes version 4.2 update, which is scheduled to go live on February 5. It will cost $9.49 a month.
Leave a Reply