Fire Emblem Heroes: Tempest Trials, new summoning focus, xenologue & quests now live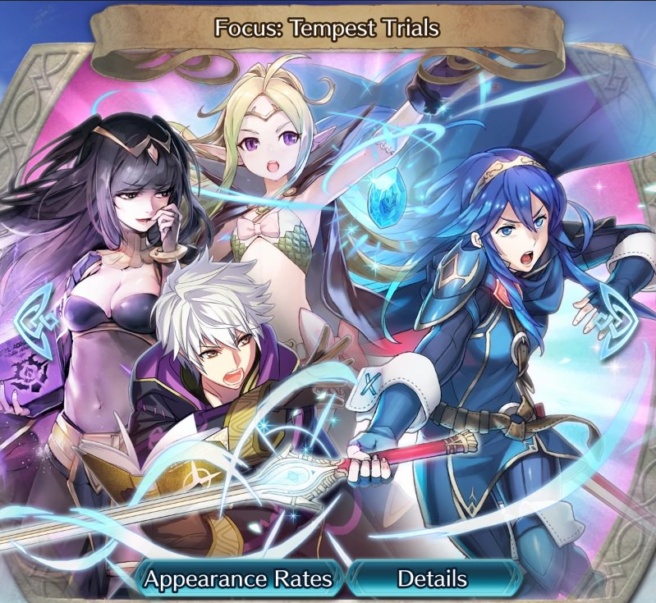 The new 1.4 content is now live in Fire Emblem Heroes. Most importantly, the new Tempest Trials event is now available. For the next two weeks, you can attempt to clear this challenge as often as you can manage to earn rewards such as 4-star and 5-star versions of Masked Marth and two new seals. New quests are also available that require you to clear the Tempest Trials at various difficulty settings.
To help you with the Tempest Trials, a new summoning is also available until June 22nd. It features the bonus units that increase your score by 40% if you use them in the trials: Lucina, Robin (male), Tharja and Nowi.
Finally, Xenologue 2 is now available as well. It can be found under Main Story -> Paralogues, alongside the rest of the periodically released side stories.
Leave a Reply