Fire Emblem Heroes Veronica figure out in 2024, new photos, pre-orders open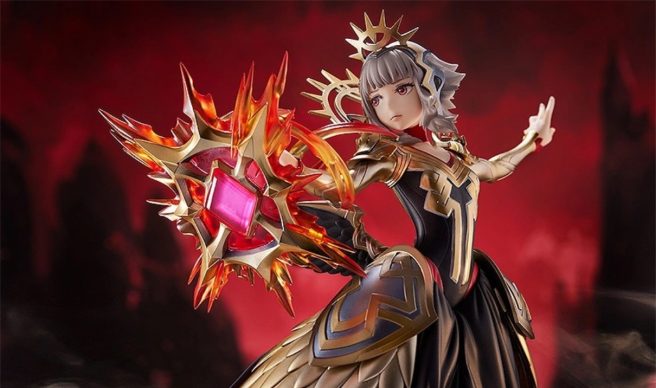 The new Veronica figure for Fire Emblem Heroes was only just announced a few days ago, but we already have news about its release date and pre-orders along with new photos.
Intelligent Systems is leading the way on the creation of the figure itself. It's a 1/7 scale design of the princess of the Emblian Empire. Good Smile says that her "powerful appearance, imbued with the magic of the legendary dragon Embla, has been captured in figure form."
Here's a bit of additional information:
Forced into an unwanted battle with the Kingdom of Askr, Veronica's complicated emotions as she stands on the battlefield have been faithfully captured in incredible detail. Veronica's royal grace, complex emotions locked within and Embla's tremendous magic power have all been carefully combined into one truly stunning figure.

Please note that the images shown may differ from the final product.
Paintwork is done partially by hand and therefore final products may vary.
The base shown is a prototype. The final version may differ.
We have some additional photos below.
The Fire Emblem Heroes Veronica figure has an estimated release date of February 29, 2024. You can pre-order it on Play-Asia here. Keep in mind that there's a reservation deadline of March 6, 2023, so you'll need to get it in by then.
Leave a Reply