Fire Emblem Warriors' Fates DLC pack: screenshots and new info, out December 21st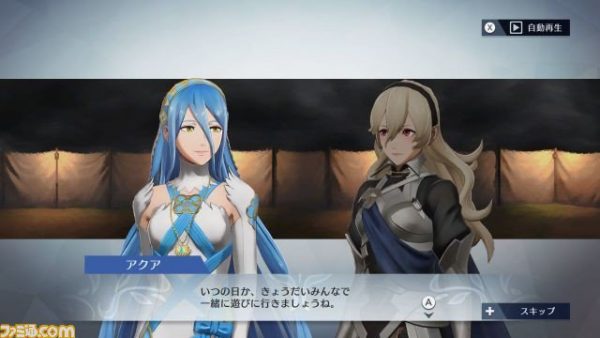 Famitsu will cover the first Fire Emblem Warriors DLC pack, which focuses on Fire Emblem Fates, in their magazine this week. They posted a preview of the article on their website, so we have some preliminary info and low-res screenshots.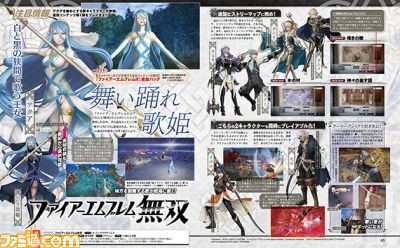 Most importantly, we know have a concrete release date for the DLC pack – December 21st. As many people suspected, the December 31st date that was listed on the eShop was just a placeholder. Other than the new playable characters Azura, Oboro and Niles, five new costumes will also be added: Azura's black dancer outfit, Maid Camilla, Butler Takumi, Hoshido Noble for female Corrin and Nohr Noble for male Corrin. Thanks to a screenshot released by Famitsu, we also know that Azura will have a support conversation with Corrin.
We should have some more info once we get our hands on the full issue of the magazine tomorrow.
Leave a Reply