First 4 Figures making new Kirby PVC statue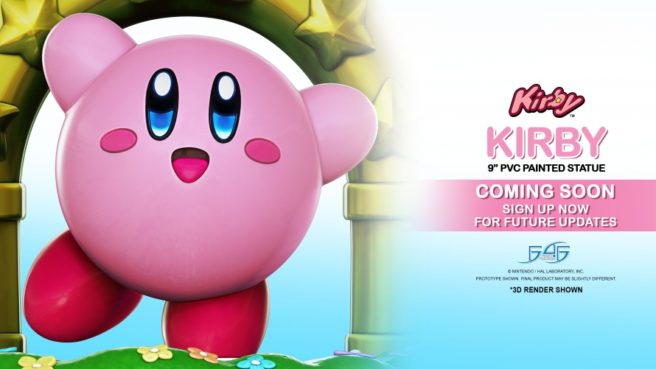 First 4 Figures has made its fair share of Kirby statues. The last one, Warp Star Kirby, arrived in August 2018. It's been awhile since the last collectible, but a new one will soon be joining the lineup.
To celebrate Kirby's 28th birthday, a new, 9-inch PVC statue is in the works. It's based on Nintendo's official 3D render image, which shows the character on top of a field of flowers.
First 4 Figures isn't sharing much else, but is teasing something behind Kirby. It's unclear when pre-orders will be opening at this time.
Leave a Reply