First Pokemon Ultra Sun/Ultra Moon merchandise from Takara Tomy leaked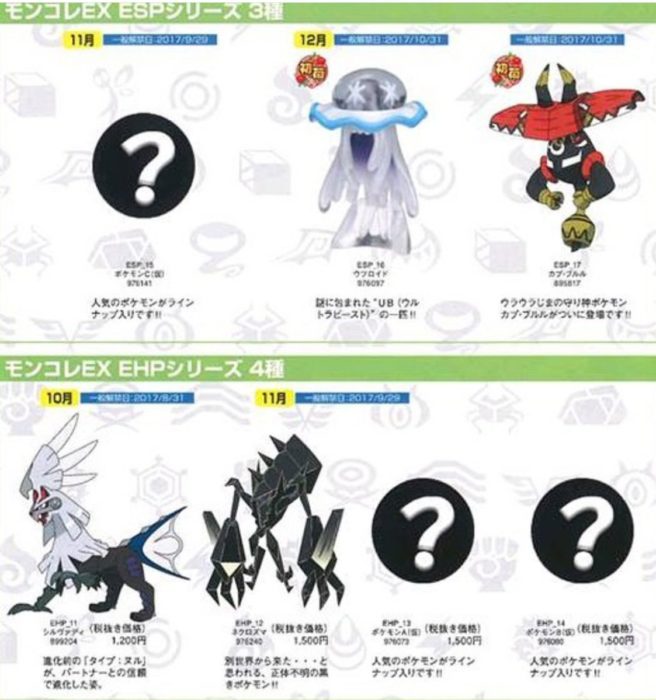 With a new Pokemon game comes new merchandise, and Takara Tomy will be producing new figures for the two games later this year. Pokeshopper has the scoop on what's to come.
Apparently, new secrets will be revealed this November, which is a month after the first Silvally figurine releases. A listing notes that a new form will exist in November, though it's unclear if it pertains to a new Ultra Beast, or references Lycanroc, Togedemaru or Mimikyu.
Here's the current lineup of figurines:
– Silvally M Figure – 1,200 yen October release
– Necrozma L Figure – 1,500 yen November release
– Three secrets (Reference form change)
– December – Nihilego, Tapu Bulu
Leave a Reply