First screenshots and story details of Shin Megami Tensei: Deep Strange Journey
Posted on March 29, 2017 by Fernando in 3DS, News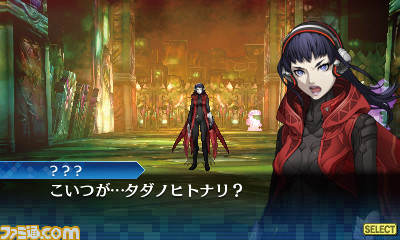 Famitsu has published their online preview of the recently announced Shin Megami Tensei: Deep Strange Journey, along with the first screenshots of the upcoming 3DS game.
As you probably know by now, this will be a remake of the SMT: Strange Journey game for DS, but with new features such as an easier playability, a new character and new story endings.
Thanks to Famitsu and Gematsu we also got the first story details for SMT: Deep Strange Journey. A strange land with the name of "Schwarzwelt" has suddenly appeared in the Antarctic and the protagonist, along with a Strike Team, must investigate it. Monsters from the Shin Megami Tensei series appear and the player must make a series of choices in order to decide the future of mankind.
Shin Megami Tensei: Deep Strange Journey will launch this fall for 3DS in Japan.
Leave a Reply