Fisti-Fluffs gets release date and new trailer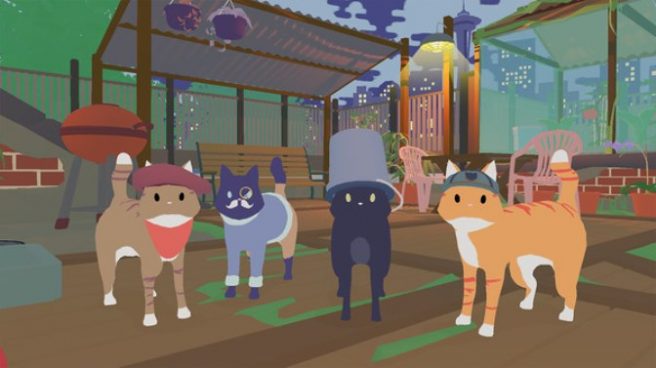 Fisti-Fluffs, a physics-based party game, has finally resurfaced with an actual release date and trailer. You'll be able to pick it up in just a couple of weeks.
The title was previously announced for Switch last December. Originally, it was planned for an early 2021 launch. That didn't come to be, but publisher Rogue Games and developer Playfellow Studio have now confirmed that it will be released on September 23.
Fisti-Fluffs has you playing as a cat and battling others as you destroy environments (six in total) in frenetic over-the-top fights. The game works alone, but multiplayer is where the real fun comes in, and up to four people can duke it out in brawls. A few different game modes are planned, including Tussle, Crown Control, Destruction, Party, and Kibble Defense. There are other features such as the ability to customize cats, a built-in camera mode to take shareable screenshots, and more.
We have more than just a release date for Fisti-Fluffs, as a brand new trailer has come in as well. Get a look at the video below.
Fisti-Fluffs will cost $19.99 on the Switch eShop, and pre-orders are now available. For more on the game, visit the official website here.
Source: Rogue Games PR
Leave a Reply