Fortnite won't let you play on Switch if you've previously logged in on PS4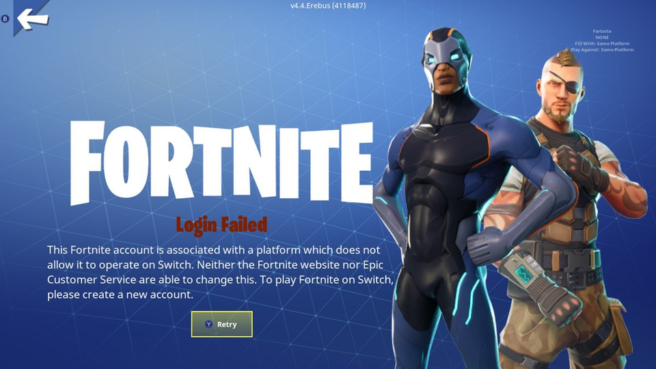 Have you played Fortnite on PlayStation 4 at any time in the past? If so, you might have issues playing the new release on Switch.
Those who have connected their accounts to a PSN ID will be shown the following:
"This Fortnite account is associated with a platform which does not allow it to operate on Switch. Neither the Fortnite website nor Epic Customer Service are able to change this. To play Fortnite on Switch, please create a new account."
PlayStation 4 doesn't allow for cross-play, so that's likely what's going on here. Unfortunately, once you've linked a PSN account, there's no going back. You will have to make a new account in the end.
Leave a Reply