GameStop hosting Splatoon 2 event next Saturday, get a free color changing cup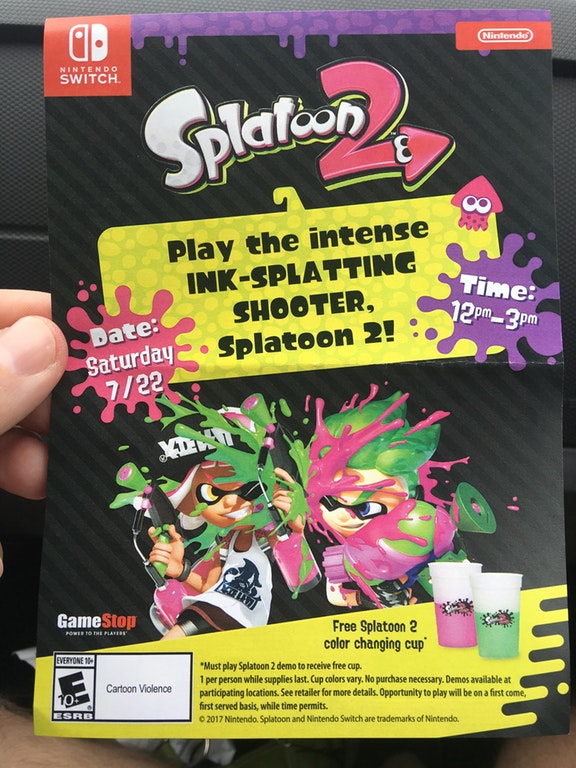 Tying in with the launch of Splatoon 2 next week, GameStop will be hosting a special event. The game itself will be playable, and those who give it a shot will receive a color changing cup.
GameStop's Splatoon 2 event will be held next Saturday. You can stop by between 12 PM and 3 PM local time. In order to get the cup, you'll need to play Splatoon 2 at GameStop.
We'll let you know about specific GameStop locations hosting the event when we have them.
Leave a Reply