GameStop to distribute Volcanion in October for Pokemon X, Y, Omega Ruby, Alpha Sapphire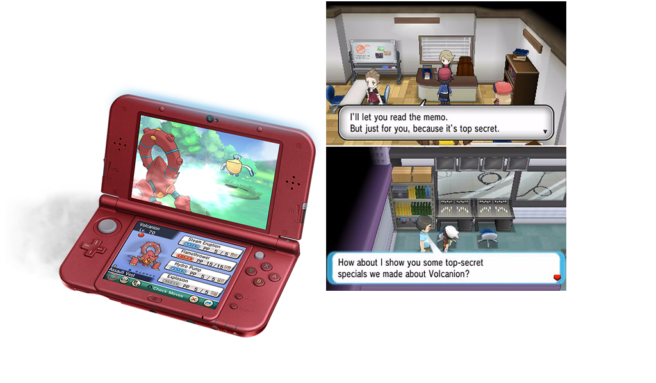 In October, Volcanion will be distributed as that month's Mythical Pokemon distribution. It's now confirmed that GameStop will provide codes in the United States as well as Italy and Ireland. You'll be able to redeem the code in Pokemon X, Y, Omega Ruby, or Alpha Sapphire.
Volcanion will be at level 70 with the ability Water Absorb. It'll have the following moves: Steam Eruption, Flamethrower, Hydro Pump, and Explosion. The held item is Assault Vest.
Leave a Reply