GameStop's internal system adds six new SKUs for unknown Switch games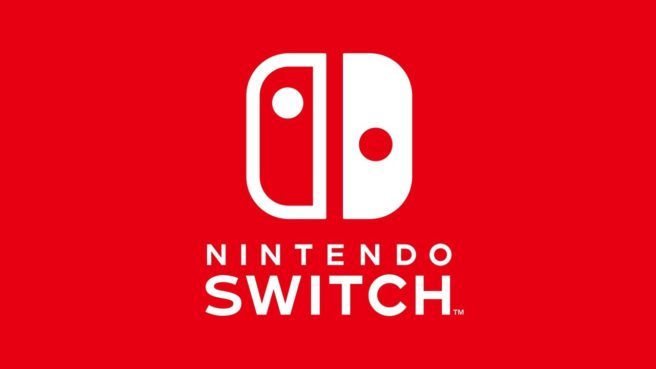 Listings for a ton of unknown Switch titles popped up on Amazon about two weeks ago. Shortly after they were discovered, each one was removed. All of the listings had generic names and an image stating that they were announced at a Switch event.
Now we're seeing something similar with GameStop. This week, six new SKUs were located within the retailer's internal system. They're all labeled "Available SKU". It doesn't seem that any of these games can be pre-ordered at the moment.
Here's a look at what the system shows: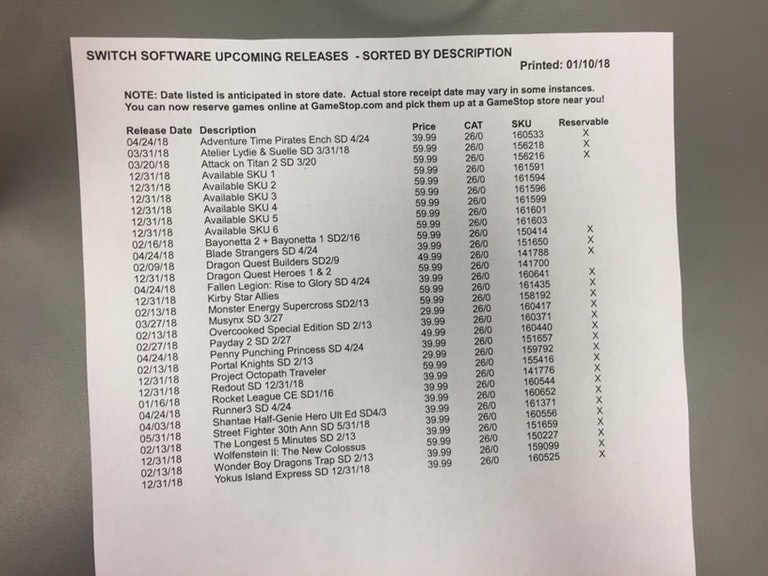 In other news, as of this moment, a new Nintendo Direct has not been confirmed. And as the hours go on, an announcement this week continues to be less likely. Speculation pointed to a possible presentation on January 11 (tomorrow), but as things stand now, it's unlikely to happen.
As everyone continues to lose their minds over the lack of news surrounding a new Nintendo Direct, we spotted a curious tweet from GameStop:
Er, what are you up to, @GameStop? Yes, they tweeted this and then deleted it. Hmm… pic.twitter.com/bDLQZalTBv

— Nintendo Everything (@NinEverything) January 10, 2018
Not sure what's going on there. GameStop seems to believe that a Nintendo Direct is happening… a few minutes from now. Perhaps GameStop knows something we don't, or perhaps it's just an innocent mistake. We're hoping Nintendo ends the madness soon.
Leave a Reply