Ganbare! Super Strikers heading to Switch later this year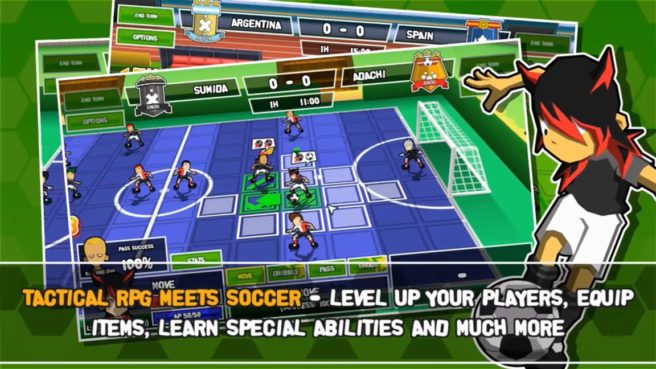 Ganbare! Super Strikers is in the works for Switch, developer Rese has announced. The tactical RPG soccer title will be on the console later this year.
Here's some additional information on Ganbare! Super Strikers as well as a trailer:
Ganbare! Super Strikers is an innovative mix between Tactical RPG and Soccer. Win matches to level up and earn new equipment that will allow you to learn special abilities, boost your players' stats or protect yourself against altered status effects, such as Sleep, Silence or Poison.

The game features a Story Mode where you assume the role of a small town soccer team in Japan on their way to victory. Perform well enough and you will be selected to join the Japan National Team where you will need to play alongside old rivals in order to conquer the world. There are loads of different characters each with their own strengths and Special Abilities.

– Level up your players, equip items, learn special abilities and much more.
– 35+ special abilities that can inflict up to 10 altered status effects.
– Spectacular animations with anime style aesthetics.
– Both 7-a-side and 11-a-side game modes.
– Local Multiplayer for 2-4 players with Quick Match, League and Tournament modes.
A specific release window for Ganbare! Super Strikers on Switch has not yet been shared. When we have that information, we'll bring it to you.
Source: Rese PR
Leave a Reply