Genei Ibun Roku #FE – Extra Skills trailer and details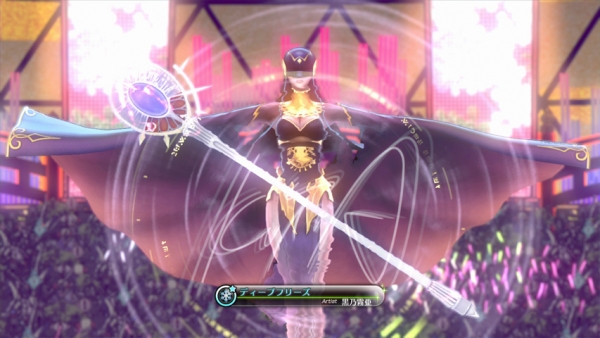 Nintendo updated the Japanese Genei Ibun Roku #FE website with new content for Genei Ibun Roku #FE. Check out a new trailer and details below, courtesy of Gematsu.
? Extra Skills

In addition to normal command skills, there are also various Extra Skills that trigger various effects. These skills feature showy actions that make the best use of each Mirage and Mirage Master's characteristics. Here, we'll introduce three types of Extra Skills: "Ad-Lib Performance," "Special Performance," and "Duo Arts."

Ad-Lib Performance

With Ad-Lib Performance Extra Skills, you can enjoy enhanced actions through the entertainment power of the Mirage Master. An enhanced version of the command skill, it has a wide attack range and additional effects. This Extra Skill has a possibility of occurring when using a command skill.

Special Performance

Special Performance Extra Skills are your "special move," so to speak, that unleashes the power of the Mirage or Mirage Master. You can attack ignoring enemy attributes, recover from a critical situation, or use it to turn around the battle in a pinch. This Extra Skill can be triggered by consuming SP.

Duo Arts

A combination attack between two Mirage Masters that maximizes the entertainmente-like charm of the pair. In addition to various effects, you can also activate an additional session, so it's possible to earn even more combos. This Extra Skill can be triggered by selecting the trigger icon during a session.
Leave a Reply