Genei Ibun Roku #FE – Kiria's outfit changed for final release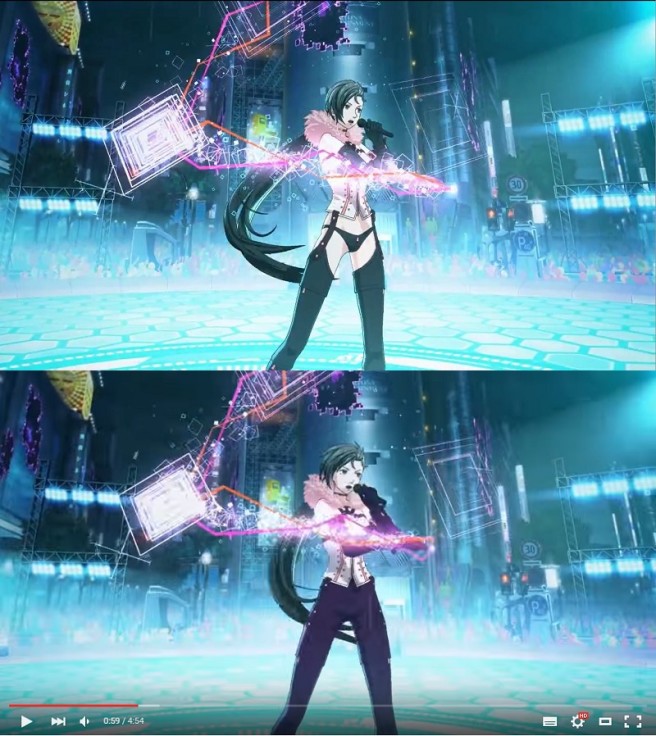 For Genei Ibun Roku #FE's final release, Kiria's outfit has received a change. You can see a comparison above.
Originally, Kiria was wearing a rather revealing costume. Nintendo and Atlus have covered her up a bit though, and she now has pants!
Leave a Reply