Geoff Keighley on Reggie's support of The Game Awards, Iwata said Nintendo would always back the show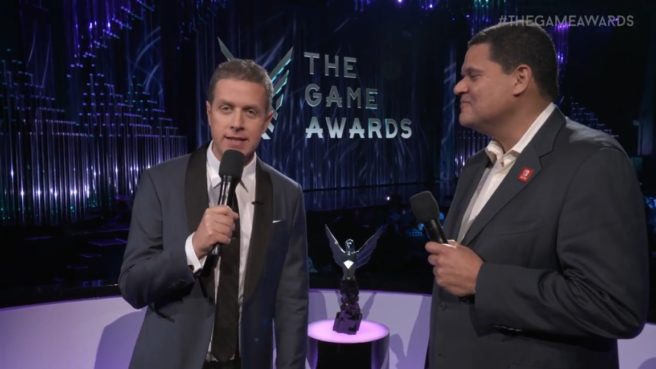 Nintendo has always been a big supporter of The Game Awards. Going back to the show's debut, former Nintendo of America president Reggie Fils-Aime attended every single year and the company was represented on the advisory board. It's also been home to big announcements like Bayonetta 3, Joker in Super Smash Bros. Ultimate, and more.
In a recent Reddit AMA, The Game Awards creator and producer Geoff Keighley spoke further about Nintendo's backing. Keighley revealed that late Nintendo president Satoru Iwata personally told him that the Big N would always be sure to support the show, which meant a lot to him. Keighley noted that The Game Awards wouldn't be what it is without Iwata and Reggie.
Keighley's full words:
"Reggie is always invited. He's been a huge supporter of TGA since day one. In the summer of 2014 I called him with my idea. He was in Hawaii at the time and just finished a deep-sea dive. I remember talking to him for a good hour about the concept and he was so supportive. In many ways we wouldn't have TGA without Reggie's support, as well as the late Mr. Iwata. In fact one of the last things Mr. Iwata said to me was that Nintendo would always make sure to support TGA. It meant so much to me."
Thanks to Jake for the tip.
Leave a Reply