Get 10 Platinum Points on My Nintendo by popping a balloon on the homepage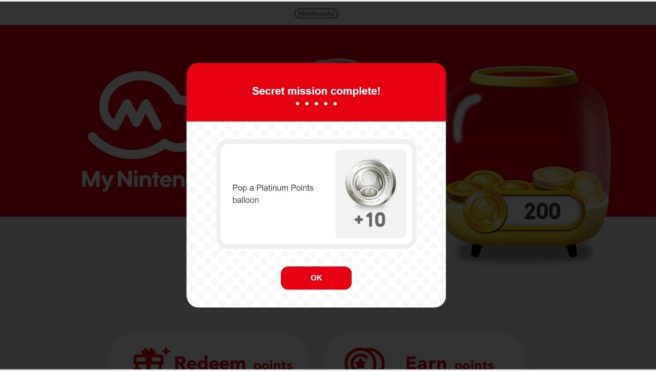 My Nintendo displays a variety of Mii animations on its homepage. These are shown at random, and include things like your character playing a 3DS.
One of these animations can actually net you a few extra coins. Described as a "secret mission", if you pop the relevant balloon, you'll earn 10 Platinum Points. It should be clearly visible since you'll see the middle balloon has a Platinum coin tied to it.
Refresh My Nintendo's homepage, and you should find the Platinum Points balloon soon enough.
Leave a Reply