Gray Shy Guy, cut from Super Mario Bros. 2, put back into the game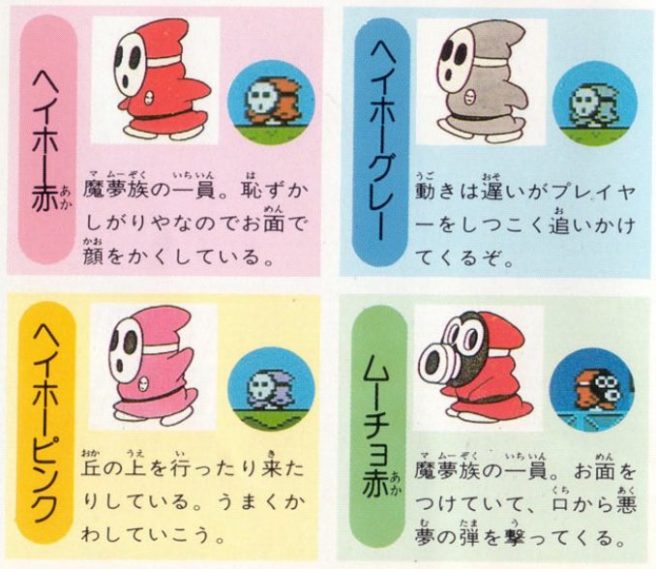 Before Nintendo shipped Super Mario Bros. 2, the game was originally going to include a gray Shy Guy. Its description in the manual notes that the enemy "moves slowly but he'll persistently chase after the player if he sees them." We don't know why the gray Shy Guy was removed, though it was seemingly done at the last minute.
This same enemy is now being rediscovered with the help of Game Genie. Twitter user bmf54123 came up with the codes XTXPLIKO XTXPGIYK AANPEXAA ZEVNIGPA to have the gray Shy Guy appear in Super Mario Bros. 2. Destructoid apparently had issues, but was able to get things working with the alternate codes XTXOAIYK XTXPYIKO AANPKXAA ZEVNIGPA.
Here's a look at the gray Shy Guy in action:
Leave a Reply