Harvest Moon: Light of Hope will be on Switch in early 2018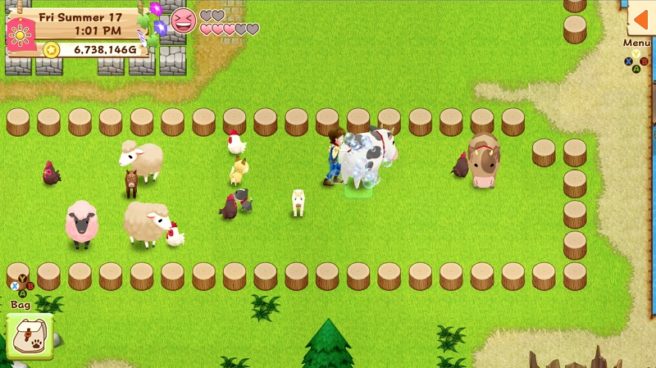 Natsume has announced that the Switch version of Harvest Moon: Light of Hope is planned for early 2018 on Switch. The game will cost $30 on Steam, so we're expecting a somewhat similar price on Nintendo's console. Also, a physical version is once again confirmed.
Find some additional information about Harvest Moon: Light of Hope below. We have new screenshots in the gallery as well.
In Harvest Moon: Light of Hope, players begin the game as they set out looking for a fresh start and new surroundings. During their voyage, their ship is hit by a monsoon and goes down. As they drift into a small harbor town, now in a shambles from the storm, it will be up to the player to help rebuild the town and save the lighthouse…but it won't be easy! Nevertheless, with some hard work growing crops, tending livestock, and gathering materials for repairs, players will be able to make new friends, start a family, revive the lighthouse, and save the town!

Harvest Moon: Light of Hope includes new features such as repairing, which enables the player to repair destroyed homes and unlock new shops, characters, farming tools, and farming land. The Farming Friend is another new addition, which helps players grow abundant crops. The game also introduces a retro plus feel, with classic SNES inspired graphics alongside some modern features in honor of the 20th anniversary. And in addition to these new features will be some familiar faces from previous Harvest Moon titles.
Source: Natsume PR
Leave a Reply