Hoops is replacing V-Ball in the ARMS Global Testpunch next week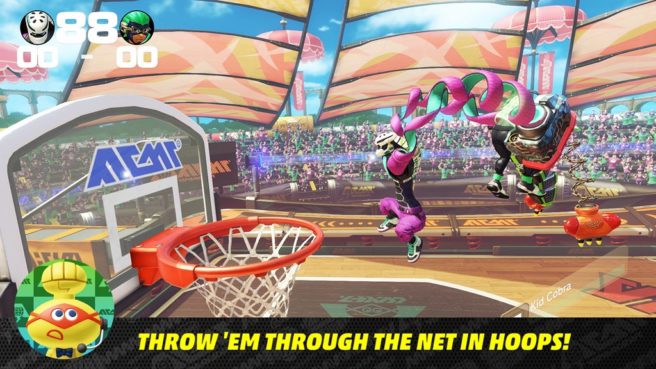 This week's ARMS Global Testpunch has come to a close. However, it will be returning next week with another round of sessions. When it does come back, it'll be bringing in something new.
During an ARMS Global Testpunch stream promoted by Nintendo, it was confirmed that Hoops will be replacing V-Ball. That does actually make sense. Hoops was specifically referenced in the demo's eShop listing, so players were wondering why it wasn't available this weekend. Now we have the answer.
The stream also mentioned something that players have started to notice. If you want to alter your fighter's color, you can do so by pushing the left stick and tilting it up, down, left or right and then pressing A to select. Up is the standard outfit while the rest are alternates.
Finally, below are some screenshots from the ARMS Global Testpunch "Extra Stuff" section (thanks TruExtent):
Leave a Reply