Immortals Fenyx Rising director elaborates on why the game changed its Gods & Monsters name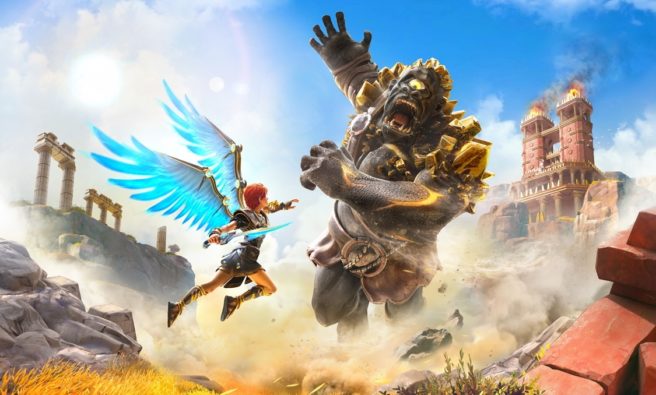 There's a lot that's different about Immortals Fenyx Rising since we first saw the game at E3 2019 last June. The changes extend to the name itself, as it's no longer called Gods & Monsters. Ubisoft decided to go with Immortals Fenyx Rising instead.
Director Scott Phillips explained the name change in-depth as part of an interview with GameSpot. He told the site:
"At the end of 2019, we got the chance to have more time with the game. So all the directors, all the team, we got together, played through the entire game, looked at, 'Okay, what do we want to do narratively? What do we want to do visually, artistically? And what do we want to do gameplay wise?' So as we developed that, as we figured out where we wanted to go, narratively, one of the things we wanted to do was put a bigger emphasis on Fenyx and Fenyx's journey through this adventure, and Fenyx's interaction with the gods, and the gods as sort of this meta context of the unreliable narrators on top of it. And so we really wanted to make that the centerpiece of the game."
It was thought that the Immortals Fenyx Rising name came about after Monster Energy was ready to go after Ubisoft. However, Ubisoft has denied that any potential legal issues forced their hand.
Leave a Reply