In-flight Mario magic delivers Nintendo gifts to Southwest passengers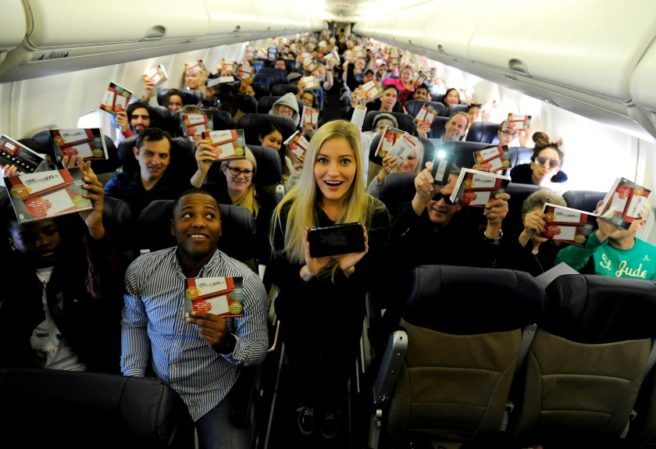 On Wednesday, Nintendo held a special event during Southwest's flight #2482. All passengers were given a free New 3DS XL plus a voucher to download Super Mario Maker for 3DS game for free on the eShop. Nintendo reps were on hand to help passengers play and create Mario levels, including fan and YouTube celebrity iJustine. Mario was waiting to welcome everyone at the gate as well once the flight ended.
Nintendo says that Wednesday's flight "was the first leg of a Say Yes to Nintendo 3DS promotion with Southwest Airlines that runs from Dec. 16 through Jan. 14, and is open to U.S. residents who are at least 14 years old." Prizes will include 3DS hardware and games. There will be "dozens" of people who will receive prizes, but "one lucky Grand Prize winner will be awarded a trip to New York for up to four people, roundtrip air travel on Southwest for four, a four-night hotel stay, plus a personal shopping spree at the Nintendo NY store." You can visit this page during the promotion period to submit the registration form.
Source: Nintendo PR
Leave a Reply