Inked: A Tale of Love launch trailer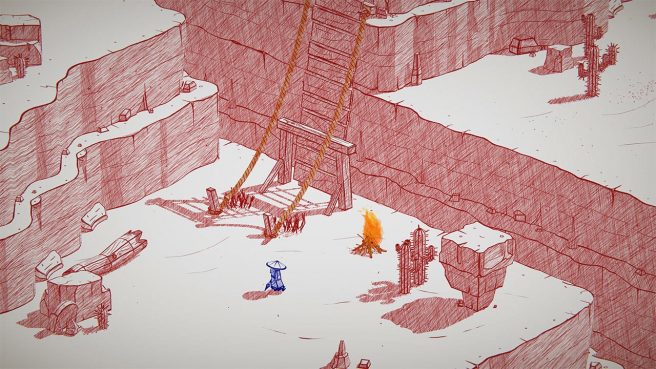 Publisher Pixmain and developer Somnium Games have shared a new trailer for Inked: A Tale of Love. The game, a narrative-driven puzzle title, found its way to Switch this week.
Here's an overview with more information:
Inked: A Tale of Love is an epic tale of love and hope. This heart-warming and enchanting story is set to an original soundtrack that perfectly scores this touching romance. Everything falls apart when a sudden change to their world shifts the story, taking the Nameless Hero on a quest in a vast landscape filled with puzzles to find his lost love. Each puzzle takes him closer to her, unraveling a journey that entwines the Artist and the Nameless Hero. Together they embark on an adventure that will forever change them both.

KEY FEATURES

Draw your own journey in a stunning ballpoint pen-drawn world. Explore 10 hand-drawn different paper worlds
Unveil a heart-warming story to comfort your soul. Inked: A Tale of Love is a wholesome story-driven puzzle game in a time where we all need some comfort
Solve clever puzzles to save your beloved one. Use your magical paintbrush to draw geometrical shapes to clear obstacles and solve puzzles.
Watch the new trailer for Inked: A Tale of Love below.
Inked: A Tale of Love is being offered digitally for Switch via the eShop. In case you missed it, we have some gameplay here.
Leave a Reply