[Interview] Genius Sonority talks Denpa Men, EarthBound creator, Hiroshi Yamauchi, more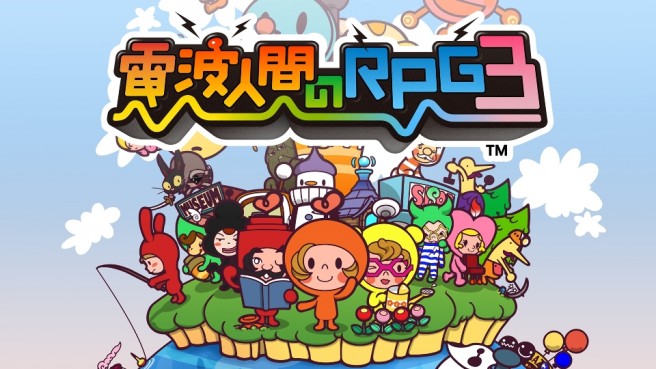 Jack and I recently had the opportunity to interview Manabu Yamana, the president and representative director of Genius Sonority. The Denpa Men, EarthBound creator Shigesato Itoi, and former Nintendo president Hiroshi Yamauchi were among the topics discussed. Head past the break for our full interview with Yamana.
Now that The Denpa Men and The Denpa Men 2 have been available for a significant period of time, how pleased are you with the reception of both titles?
Both "The Denpa Men: They came by Wave" and "The Denpa Men: Beyond the Waves" were rated very highly. I feel relieved to know that they were welcomed by the gaming community.
Has one Denpa Men game greatly outperformed the other from a sales perspective? Or have you seen fairly comparable results between the original title and its sequel?
The number of downloads in North America and Europe combined did not exceed the number of downloads in Japan. Considering this, I am reconsidering both the format of gameplay and the appearance of the characters.
You recently released a patch for The Denpa Men 3 in Japan. Were there any issues that occurred while developing or issuing the update?
It's a little embarrassing to say this, but there were some minor bugs with the radio transmission in The Denpa Men 3. As a few players were affected and troubled by it, a patch was released to help solve the problem.
Speaking of The Denpa Men 3, we have to ask: have you given any thought to releasing the game in North America and Europe?
Yes, if it is possible, I'd like to release The Denpa Men 3 in North America and Europe.
New Denpa Men games have been released on a fairly regular basis. As such, can we expect The Denpa Men 4 sometime in the near future?
If there is to be another continuation of The Denpa Men series, I would like to change the game style thoroughly as the first three titles of The Denpa Men series were of the same format and style.
Genius Sonority has previously expressed some interest in working with the Wii U. Does that sentiment still stand today?
Yes, to this day, we are still interested in working with the Wii U and our budding ideas have been growing. However, the cost of developing a game for the Wii U is much higher than the cost of developing a game for the 3DS. This is a problem for us and is thus preventing us from developing a game for the Wii U.
Does Genius Sonority have any plans for the 3DS eShop outside of The Denpa Men? Would you like to create another original franchise for digital distribution?
Although there are currently no concrete plans, we do have a few ideas with regards to this. We do hope to implement our ideas in the near future.
Considering The Denpa Men series mirrors a lot of the traits the Pokemon franchise possesses in terms of marketplace penetration and consumer retention, are there any plans to create a powerful, ruthless Denpa conglomerate? I'm talkin' Denpa Men lunchboxes, a Denpa Men Saturday morning TV show, trading cards, full body suits, etc. The sky could be the limit on this one.
The Denpa Men series still has a way to go before it can be called a 'hit series'. Should the series get popular and the numbers of players increase, we would definitely like to create some tie-in products for the series!
Genius Sonority is purportedly filled with former employees from Ape Inc., the developer of the classic SNES game EarthBound. All of us here at Nintendo Everything are big, big, fans of the game and its enigmatic creator, Shigesato Itoi. What was Mr. Itoi like to work with, and do you have any fond memories of the development process for Earthbound?
I first met Mr. Itoh back in 1993. At that time, I was working with Manabu Yamada on the programming for Earthbound. Mr. Itoh was a guy with a different point of view from other game designers. He liked creating games from a literary perspective. Although I was shocked by his methods, I was also excited and thrilled by them as well. His methods were so shocking that putting it into real-world terms, I would compare them to the likes of a bicycle which had yet to exist in olden days. Mr. Itoh would be the guy who invented the bicycle. Meeting with everyone helped me to gain insight and helped me form ideas into real games.
Hiroshi Yamauchi, former president of Nintendo, got Genius Sonority off of the ground with his Q Fund, a cash reserve for second-party Nintendo start-ups. Do you have any fond memories or pleasant stories concerning the late, long-tenured chairman of Nintendo?
I have met Hiroshi Yamauchi several times in the past, and he was a man who expressed his strong beliefs passionately. He was a great man who always spoke with vigor and whose words always seemed to pierce right through my heart. Whenever I am faced with difficulties, I think of his words and push on through.
What are some of Genius Sonority's favorite traditional and Western RPGs of this past generation? I'd think with games like Dragon Quest VI and EarthBound comprising your aggregate RPG resume, you'd all have some excellent recommendations!
We do have quite a few recommendations here! Since I've worked on the Dragon Quest series before, I like it quite a bit. However, I am also a big fan of the Final Fantasy series as well. They might be kind of old, but I recommend FF3 and FF5.
Aside from these, I also like shooting games. I recommend Gradius, Salamander, ZANAC, and R-Type. Sorry for recommending old games.
Leave a Reply