Irony Curtain coming to Switch in 2019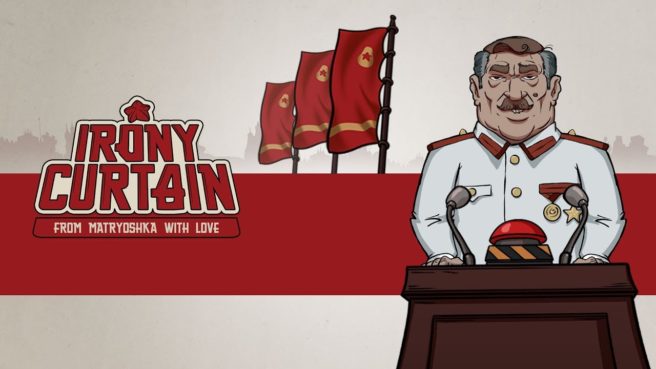 Irony Curtain is on the way to Switch, Artifex Mundi announced today. The satirical point-and-click adventure set in a totalitarian communist country is slated for 2019.
Here's some additional information on Irony Curtain plus a teaser trailer:
Irony Curtain is a satirical point-and-click adventure about a Western journalist visiting the communist regime of Matryoshka for the first time. Immerse yourself in slapstick humor that ridicules dictatorship accompanied by hand-drawn, stylized art and all the grandeur and sharpness! Dive into a brilliant story full of unforeseen twists and turns, take a look behind the Iron Curtain, and discover the bizarre secrets of Matryoshka!

Prepare For
– 22 hand-painted locations that look surprisingly better than their original counterparts.
– 9 postulates introduced during the first Matryoshkan Revolution that nobody remembers or cares about.
– 170 black market items – you really won't know what to do with some of them!
– A 5-year plan that no one ever hoped to achieve, and neither should you.
– 1,951 jokes punishable by political imprisonment.
Source: Artifex Mundi PR
Leave a Reply