Kill la Kill the Game: IF details and screenshots – Battle and Gallery modes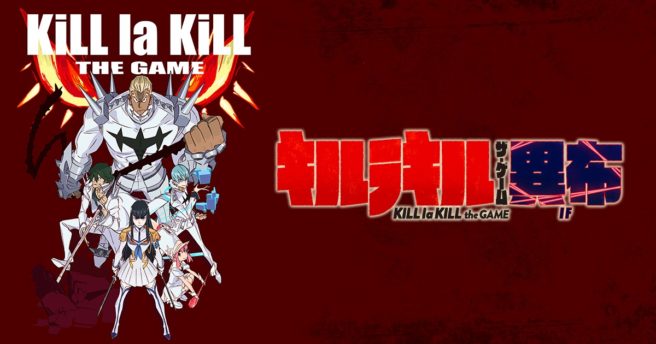 Arc System Works has prepared the latest details and screenshots for Kill la Kill the Game: IF. Find the roundup below focusing on Battle and Gallery modes, courtesy of Gematsu.
Battle
Free VS (Offline)
– Fight against a CPU or second player freely
– Set various handicap settings to adjust your damage output
– Select the CPU difficulty as well
– Choose your favorite character and stage and set up your dream match
Player Match (Online)
– Play against another player without heed to the results
– Can play with your friends online easily
– Similar to Fress VS, you can set handicap options here too
– Can also select various voice-acted dialogue lines while waiting in the room
Rank Match (Online)
– Pit your skills against another player online in this mode
– Wins and losses are recorded
– Depending on your results, your rank changes accordingly
Gallery
Anime
– Replay the 3D Anime parts that appeared in Story Mode here
Replay
– Replay your past battles in this mode
– Can freely change your camera angle and position while viewing the replay
– Can also download top ranker's battle replays and play them back here
Sound Test
– You can play back the various BGMs in the game here. Unlock more songs using Gallery points
Voice Library
– Voice dialogue lines can be played back here for all characters
– Aside from dialogue lines, you can also find special messages by the voice actors/actresses for the fans
– Unlock more contents using Gallery points
Digital Figure
– Choose your character 3D model, facial expression, background and camera
– Create your own diorama in this mode
– Gather the parts and recreate your favorite scene, either from the game or from the original series
– Unlock poses and facial expressions etc. using Gallery points
Glossary
– Check up on the descriptions and information on specific characters, costumes, etc.
Leave a Reply