Kill la Kill the Game: IF Satsuki Kiryuin 'Junketsu Shinzui' screenshots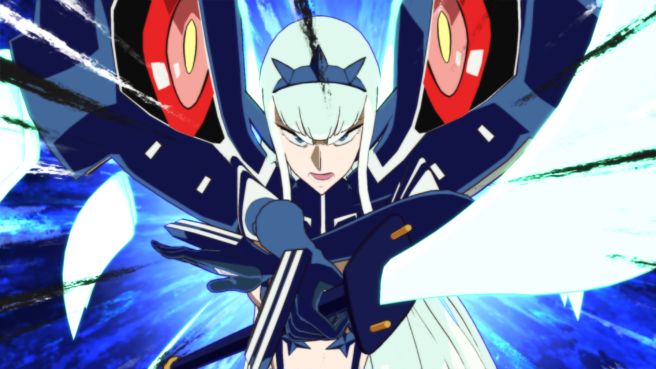 Arc System Works has published a new look at Satsuki Kiryuin's new Junketsu Shinzui in Kill la Kill the Game: IF.
The previously confirmed costume is the final form of Satsuki's Kamui Junketsu. More details, plus the screens, can be viewed below.
The final form of the Kamui Junketsu, and also the opposing form against Ryuko Matoi's "Senketsu Kisaragi", which Ryuko wore in the final episode of the original anime series. What potential lies hidden in this costume's power? How will Satsuki fight in this costume!?
Leave a Reply