Kingdom Hearts Integrum Masterpiece launch trailer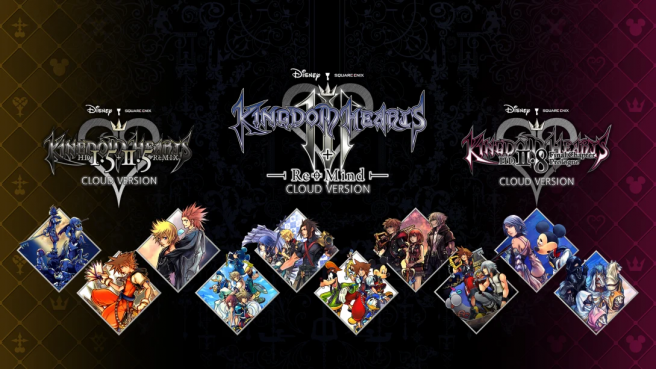 The Kingdom Hearts series launches on Switch eShop today as cloud titles, both individually and together as Kingdom Hearts Integrum Masterpiece, and Square Enix have released a launch trailer to celebrate. Learn more about the games and view the trailer below:
Journey through the exciting world of KINGDOM HEARTS and follow Sora as he and his friends embark on new adventures through Disney and Pixar Worlds.

Starting with KINGDOM HEARTS HD 1.5+2.5 ReMIX, the story of KINGDOM HEARTS unfolds as Sora , Donald, and Goofy battle the Heartless, making friends and having spectaular adventures along the way. The series culminates with KINGDOM HEARTS III + Re Mind, where our trio unite with iconic Disney-Pixar characters old and new to prevail against tremendous challenges and persevere against the darkness threatening their worlds.

KINGDOM HEARTS INTEGRUM MASTERPIECE includes:

• KINGDOM HEARTS HD 1.5 + 2.5 ReMIX

• KINGDOM HEARTS HD 2.8 Final Chapter Prologue

• KINGDOM HEARTS III + Re Mind (DLC)
Below is the launch trailer:
You can find out more about each of the games on the official website here.
Leave a Reply