Kirby: Planet Robobot gets more concept art, talk about the game's music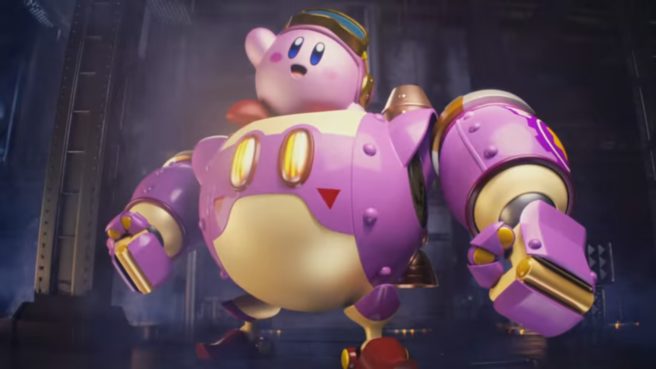 Nintendo updated the Japanese Kirby: Planet Robobot website once again today with more art. This time, we have a look at various mechanization gimmicks.
The site also contains some talk about the soundtrack. After initially hearing the Haltmann Works Company theme, director Shinya Kumazaki gave an order to composer Hirokazu Ando to "add more weight to make it feel like an evil giant corporation", so he made a new version. However, it might have felt a bit too "heavy" when it was redone. From there, Ando received feedback to "make it feel more like a more unknown invader" for the final result.
With the Decisive Battle Against Machines music, Andou initially created a piece with the theme of "a being that exceeds human wisdom by wandering around galaxies". For the next version, the latter part was made exciting to have a feel of "a decisive battle with a countdown timer". Then Andou was given feedback to make it "even more exciting, and after it calmed down to oblivion, revive it with a loop at the end!", and improved even more.
Also, the voices of animals heard during the Decisive Battle Against Machines were recorded from actual pets raised by HAL Laboratory. They have a cat named Tom and a chicken named Nago-chan.
You can listen to the music on the Kirby: Planet Robobot site here.
Leave a Reply