LEGO Star Wars: The Skywalker Saga list of unlock codes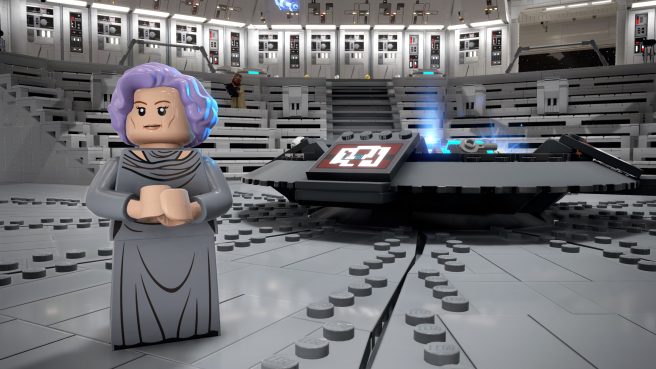 Warner Bros. and TT Games have revealed special unlock codes for LEGO Star Wars: The Skywalker Saga that let players add various characters to the roster, including Dengar and Admiral Holdo. A couple of ships can be unlocked as well after going through the input process.
The lineup of unlock codes for the game is as follows:
– Admiral Holdo: XV4WND9
– C-3PO (Holiday): C3PHOHO
– Chewbacca (Holiday): WOOKIEE
– Darth Vader (Holiday): WROSHYR
– Dengar: OKV7TLR
– D-O (Holiday): TIPYIPS
– Emperor Palpatine: SIDIOUS
– Gonk Droid (Holiday): LIFEDAY
– Grand Moff Tarkin: 3FCPPVX
– Nute Gunray: WBFE4GO
– Poe Dameron (Holiday): KORDOKU
– Poggle The Lesser: Z55T8CQ
– Ratts Tyerell: GR2VBXF
– Razor Crest ship: ARVALA7
– Resistance I-TS Transport ship: SHUTTLE
To use unlock codes in LEGO Star Wars: The Skywalker Saga, follow the steps below:
1. Open the menu
2. Scroll over to the "Extras" tab
3. Input the different codes
Warner Bros. has been making a big deal about Dengar and Admiral Holdo in particular. Dengar, a bounty hunter, first appeared in Star Wars: Episode V The Empire Strikes Back. Meanwhile, Admiral Holdo is a Resistance officer who is known from Star Wars: The Last Jedi.
LEGO Star Wars: The Skywalker Saga launches for Switch tomorrow, April 5, after it was announced a number of years ago and went through several different delays. You can watch our review of the title that we put up earlier today here and find a good chunk of gameplay from the Switch version here.
Access the official site for LEGO Star Wars: The Skywalker Saga here.
Leave a Reply