Let's Sing 2018 heading to Switch and Wii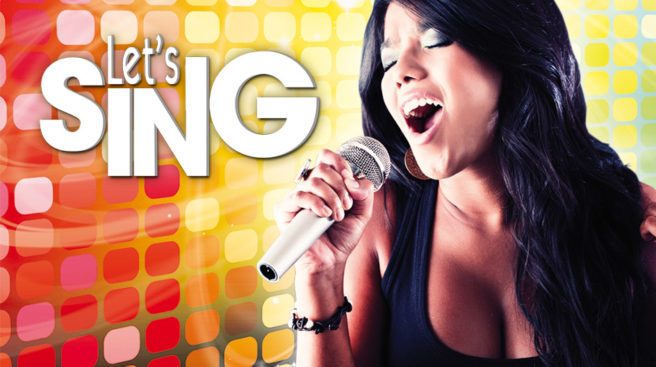 Let's Sing 2018 was announced today, and the game is heading to two generations of Nintendo platforms. It'll be available on October 20 for Wii, and this Christmas on Switch. Ravenscourt and Voxler says Let's Sing 2018 will be Switch's first karaoke game.
Let's Sing 2018 features 30 international smash hits, including "Hymn For The Weekend" from Coldplay, "Faded" from Alan Walker, "I Hate U" from Gnash ft. Olivia O'Brien, and "Rockabye" from Clean Bandit ft. Sean Paul & Anne-Marie. Other chart toppers from the likes of Lukas Graham with "7 Years", Calvin Harris with "My Way", The Chainsmokers ft. Halsey with "Closer" and more will be added as well.
On Switch, multiplayer will support two players. Strangely, up to four people can participate on Wii.
A Let's Sing Microphone app will also be offered for iOS and Android users. The app will allow singers "to easily and quickly jump into the game."
Here's a rundown of Switch features:
• First Karaoke game for the Switch
• Tracklist with 30 International top chart hits
• Modern in-game look and feel tailored for the main target group paired with state-of-the-art technology
• Additional rewarding gameplay elements like collecting avatars and unlocking music certification records from bronze up to diamond
• Four challenging and diverse game modes – including the complete new "Mix Tape" mode
And Wii:
• New tracklist with 30 International top chart hits
• Updated in-game visuals paired with state-of-the-art voice recognition technology
• Five challenging game modes for solo sessions or up to four simultaneous players
• Local leaderboards to compare high scores with friends
Source: Ravenscourt PR
Leave a Reply