[Let's Talk] Switch and ports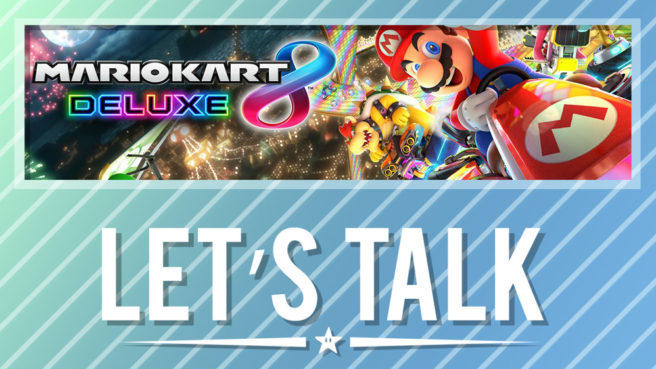 One topic brought up when people discuss Switch these days is the amount of ports (or re-releases) the system is receiving. Nintendo itself has brought over a number of games from the Wii U era – normally with a few extras – including Mario Kart 8 Deluxe, Pokken Tournament DX, Bayonetta 1 and 2, and Donkey Kong Country: Tropical Freeze (in May). We've also seen games from other platforms make their way to Switch, including The Elder Scrolls V: Skyrim, Doom, L.A. Noire, and more.
Some feel that there are too many older games coming to Switch. On the other hand, those in favor of the idea point out the benefit of portable play and how some of these titles were previously not on Nintendo platforms.
What side of the fence do you side on? Do you feel that there are too many ports finding their way to Switch? Or are you in favor of past releases joining the platform? Share your thoughts with us in the comments below.
Highlights from last week's topic: What are you playing? – February 2018
vagabondartist
Picked up Farming Simulator Switch Edition and man I love it. Very chill and relaxing game.
Padre
Bayo 1. Splatoon 2. Thats about it.
Fuinh
I'm playing Zelda Wind Waker in my GameCube, I had this game for a long time and didn't finished until today. Thinking in start Zelda Spirit Tracks or Paper Mario thousand year door after
Bart
Radiant Historia, not too far in yet but it certainly looks like it's going to be a classic. Also Bayonetta 2, but I've played that before so I'm more focused on Historia.
I should also probably finish up Lost Sphear at some point, was playing that before those two came out. Quite the average game imo, it's not bad but not exactly great either, I just feel like it's missing a certain something.
Oh and I bought DQ Builders too, but not sure when I'm gonna start that yet…
Leave a Reply