Lovecraftian cyberpunk thriller Transient: Extended Edition announced for Switch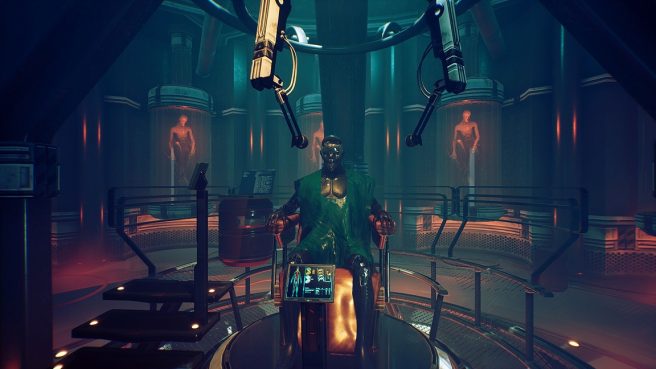 Today, publisher Iceberg Interactive and developer Stormling Studios announced that they're bringing the lovecraftian cyberpunk thriller Transient: Extended Edition to Switch. It will launch on December 8.
Transient initially debuted on PC. When the Extended Edition comes to Switch, it'll feature additional gameplay, a brand-new ending and an assortment of quality of life improvements.
Transient: Extended Edition will have players exploring a post-apocalyptic future as they attempt to find out what's happening to them as well as their friends. The game involves solving puzzles, hacking systems, and visiting other dimensions. The official description teases: "Discover a truth that might tear apart your sanity and question your very existence."
In the game, players will take on the role of Randolph Carter. His advanced perception heightening implant, PHI, will come in handy in order to investigate the world, scan for clues, and hack past barriers that are hiding the truth. There'll be a variety of locations in the game, including reality, your own dreams, and the virtual world. The game promises a diverse cast of friends, foes, and beings.
We've included a trailer for Transient: Extended Edition below.
Transient: Extended Edition will be sold digitally for Switch as an eShop download. Access the official site here.
Source: Iceberg Interactive PR
Leave a Reply