Majora's Mask found in Zelda: A Link Between World's trailer, included in Ravio's Shop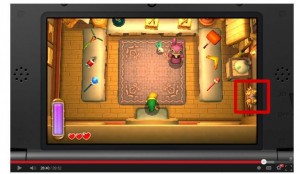 Majora's Mask has a cameo in The Legend of Zelda: A Link Between Worlds. It was spotted in today's Nintendo Direct trailer – inside Ravio's Shop. It's a neat little Easter egg!
Thanks to Tim and Ben L for the tip.
Leave a Reply