Mario and Yoshi statue pre-orders open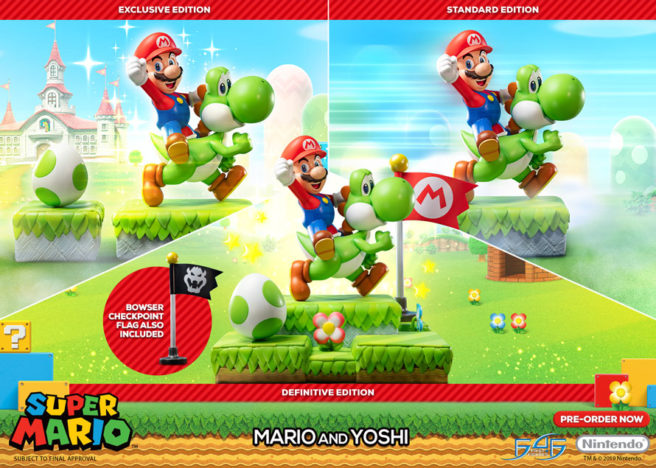 First 4 Figures has opened pre-orders for its new Mario and Yoshi statue following its reveal last week. You can put in a reservation here.
There are three different options to choose from, but each one is pricey. Pricing for the standard, exclusive, and definitive editions are set at $500, $525, and $675 respectively. The definitive edition adds a Yoshi egg with embedded magnets and a magnetized base for it to rest on.
Here's a trailer for the new statue:
And a making of video:
Leave a Reply