Mechstermination Force fact sheet, screenshots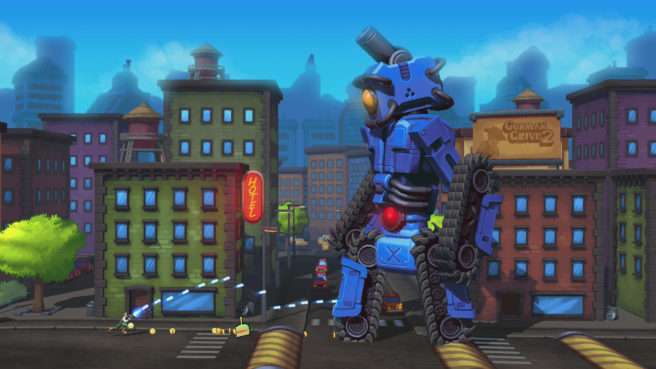 Mechstermination Force, the newest project from the creator of Gunman Clive, is gearing up for launch. Ahead of the upcoming release, we have a fact sheet below that'll fill you in on what the game has to offer.
Join the Mechstermination Force and save the world from the gigantic MegaMechs!

Battle against massive bosses, jump and climb onto them to find their weakspots and blow them to kingdom come in this action packed platforming boss rush, from the creator of the Gunman Clive series.

When the MegaMechs have taken control of the world, one small group of brave soldiers are still fighting for humanity's independence. Join them and lead the charge against the mechanical menace.

Get powerful weapons and upgrades! Use the Magnet Gloves to climb on top of robots the size of Skyscrapers, double jump over pools of lava with the Boost Boots, and use your trusty baseball bat to smash the MegaMechs energy cores.
Take on the massive bosses alone or together with a friend in local co-op

Features:
• Intense platform action
• 14 massive and highly varied bosses
• 2 player local co-op
• Vibrant colourful artstyle
• 4 playable characters
• 1080p in TV mode/ 720p handheld mode
• 60 fps
• Uses a custom engine

Genre: Platform Boss Rush
Platform: Nintendo Switch
Players: 1-2
ESRB Rating: E
Release date: Spring 2019
Price: $11.99
Publisher: Hörberg Productions
Developer: Hörberg Productions
We also have the following screenshots:
Mechstermination Force's release date will be announced soon, and we'll let you know when that information is made known.
Leave a Reply